You are invited to participate in the 2016 AIA Middle Tennessee Design Awards!
RSVP for the 2016 Design Awards Gala by Oct. 17, 2016!
Please join us for the annual AIA Middle Tennessee Design Awards!
October 27th, 2016
5:30pm to 9:00pm
Cocktails and appetizers provided.
Napkin Sketch Competition (Bring your best pen)
People's Choice Award
—
6:30 – juried awards presentations
8:00 – napkin sketch award presentation
—
at The Cordelle
45 Lindsley Ave.
Nashville, TN 37210
Adjacent Parking Available.
RSVP by October 17th, 2016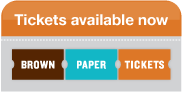 —
ELIGIBILITY:
Any registered architect may submit an original or collaborative project completed after August 1, 2014 and before August 1, 2016.
Projects will be submitted in one of two categories:
1. BUILT: A building, related group of buildings, a renovated/ remodeled building or an interior design project.
2. UNBUILT: Any exercise in architecture with the intent of actual construction (e.g. competition entries, architectural schemes not chosen by the client or actual projects which have not completed construction.
THE JURY
A panel of three to five out-of-town architects who have achieved design recognition in their region will evaluate the architects performance against each projects potential. The following awards will be granted.
1. HONOR AWARDS: Granted for overall design excellency
2. AWARDS OF MERIT: Granted to projects of worthy design quality 3. EXCELLENCE IN SUSTAINABLE DESIGN: All entries will be eligible to receive this award, which will be evaluated relative to the AIA/COTE Ten Measures of Sustainability
4. PEOPLES CHOICE: Granted to the project that receives the most votes from attendees of the AWARDS GALA.
AWARDS GALA:
All entrants submissions will be on display in a walk-around gallery. Winners of the juried awards will present their work as part of the program. You are invited to see you and your colleagues work! Food and drink will be provided. Tickets for your friends, family and clients can be purchased at aiamidtn.org. Your entry fee includes one ticket to the awards gala per entry. Additional tickets may be purchased HERE.